the porch, so far
Porch sitting season is here, and I am doing some serious porch nesting right now. I love sitting on the porch and reading, and while the rocking chair is comfy, sometimes I just want to curl up with my book on a bed, but I don't want to go inside. Ever since we moved here I imagined the perfect vintage French daybed, piled with pillows. The problem, of course, is finding such a thing and having it not cost hundreds of dollars. After all, it is going to be left outside. So I needed something that was maybe not quite so precious. I also didn't want to have to build something and then find a mattress or some other sort of padding. And then I remembered seeing a cot on Martha Stewart or some place similar. I liked the idea of an old, wooden army cot, but frankly, they didn't look all that comfortable. After a little searching, I found this nice, substantial-looking number. It folds up nice and small, so I can stash it indoors during the winter. With the addition of a down comforter on top of the pad that came with the cot, it's super comfortable and roomy, which is good, because if I'm out there laying on it, there's a pretty good chance that there will be a dog or two on it too.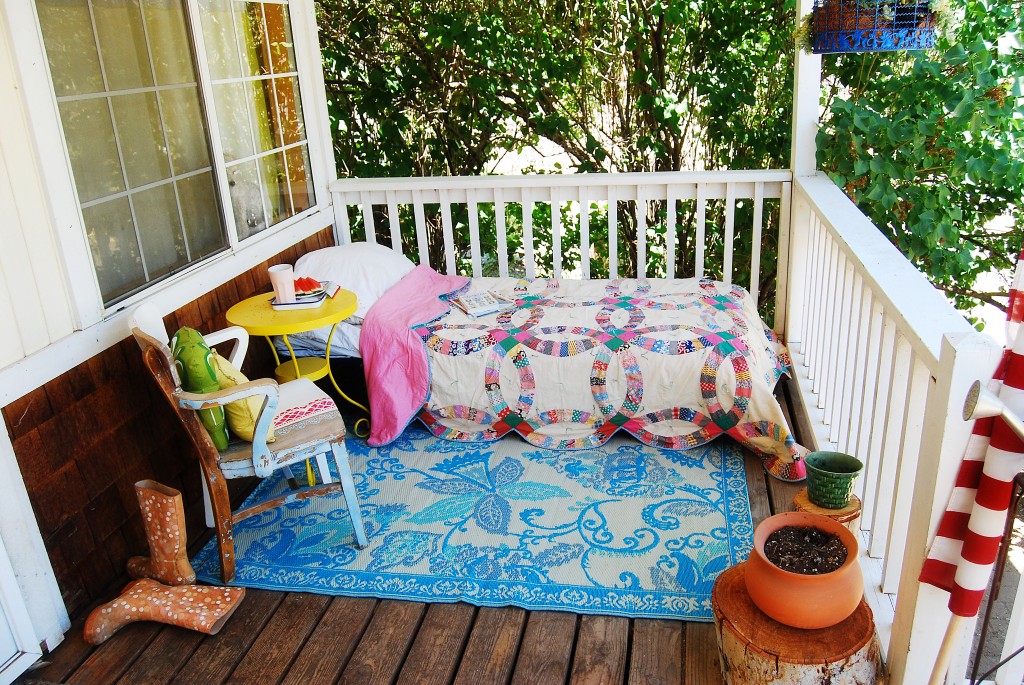 Next up, I plan to add lots of pillows. I've got lots of inspiration to work from. I have pots to fill with plants and flowers, and a bird cage I filled with succulents (more on that in another post). This is just one corner of our porch, it continues all along the front and side of the house. I'll be rearranging things, and sharing more soon.
While the cot was all made up I took the opportunity to spread out the second quilt I've finished from my mother-in-law's collection. I am feeling all accomplished and stuff. This one is a classic double wedding ring. It was pieced by hand, and like the first quilt I finished, it was nowhere near flat enough to be quilted, so I tied it too(Actually, my mom and sister did most of the tying some time ago, but I added some more ties and then a binding). Still, I'm enormously impressed with the amount of work and care that went into it. A double wedding ring is a hard pattern under any circumstances, but like the previous quilt, it's all hand pieced.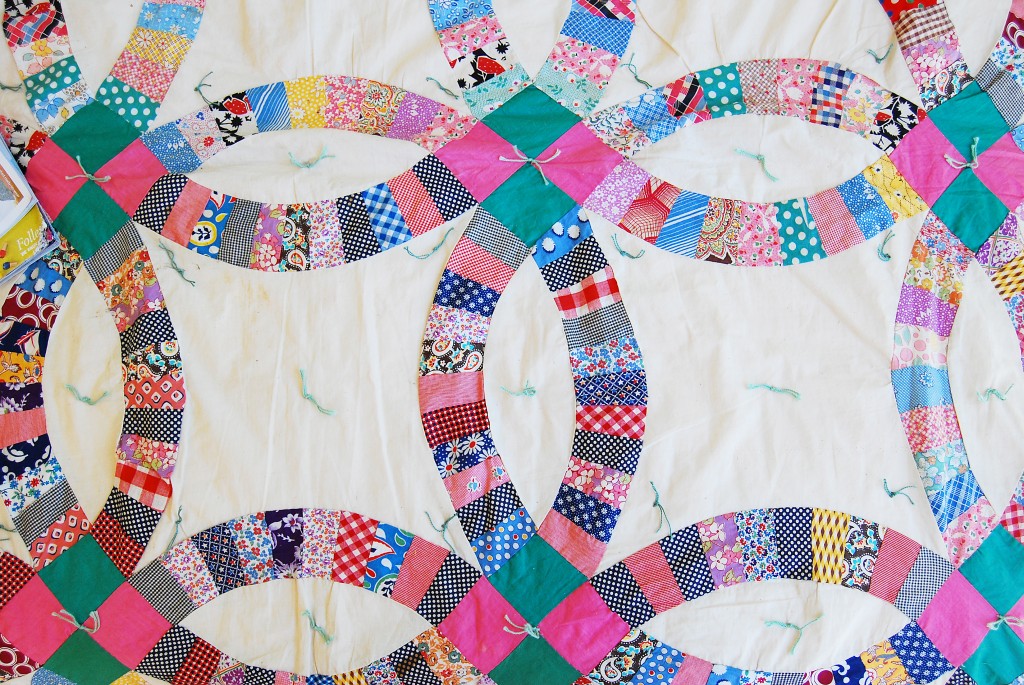 It's full of so many different scrappy bits. I had a hard time picking a good fabric for the binding, but I think this tiny geometric worked well with a lot of the patterns and colors in the quilt.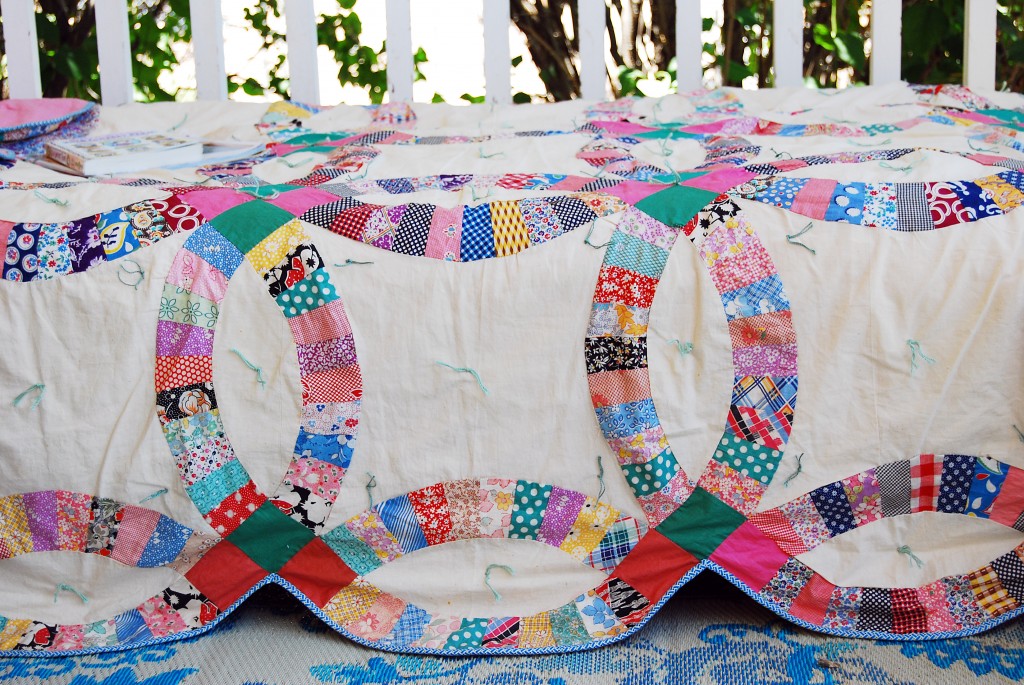 Pixel especially likes curling up with me on the cot, so he watched longingly from the window, while I was taking pictures. I love his short little haircut, he looks like a little boy fresh from the barber shop like this.