making things
My little studio is a disaster area right now. I have too much stuff. So I'm determined to either use what I have or get rid of it. The two quilts made a dent, but there are still four vintage quilt tops and a couple other in-progress quilts. I was happy that my batik project used materials I already had, except for a $3 box of dye that I had to buy. I've even done some more batiking (new word, I just made up), which I will share soon.
Then there were two boxes of tiny yogurt bottles I had been saving for years, because: cute! Also, it was delicious yogurt, which Trader Joe's no longer carries, so sad. They are the perfect size for tea lights and I've had this vision of an elaborate chandelier to hang on the porch to be all romantic and stuff. I decided to just whip something up with what I could find laying around. A bit of weathered branch from one of our dead oak trees served as the hanger for all the little jars, which I just strung together with some copper wire. It took all of about fifteen minutes, and viola! I have a chandelier.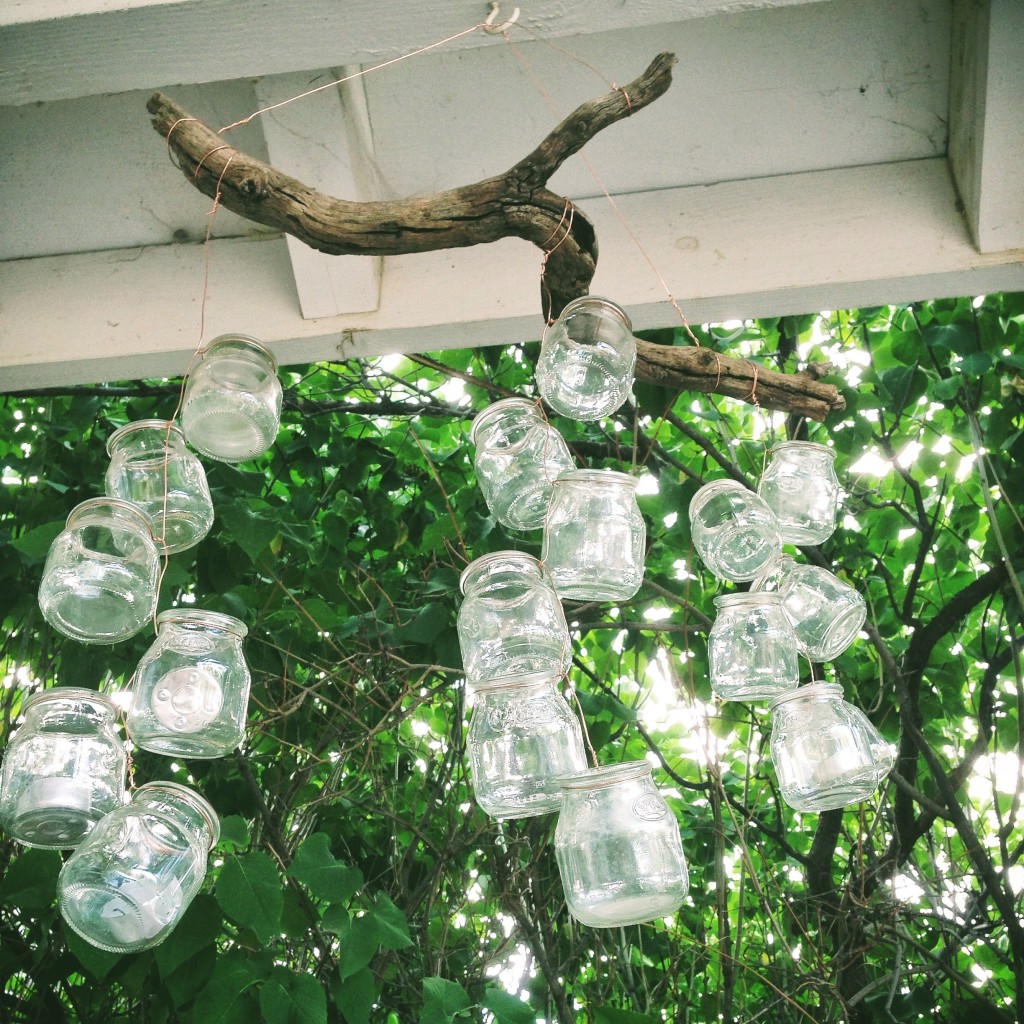 I'll be honest, I don't LOVE it, but it looks pretty magical when it's all lit up. It's just a little too rustic, but we'll just call it Organic, and let it be for now.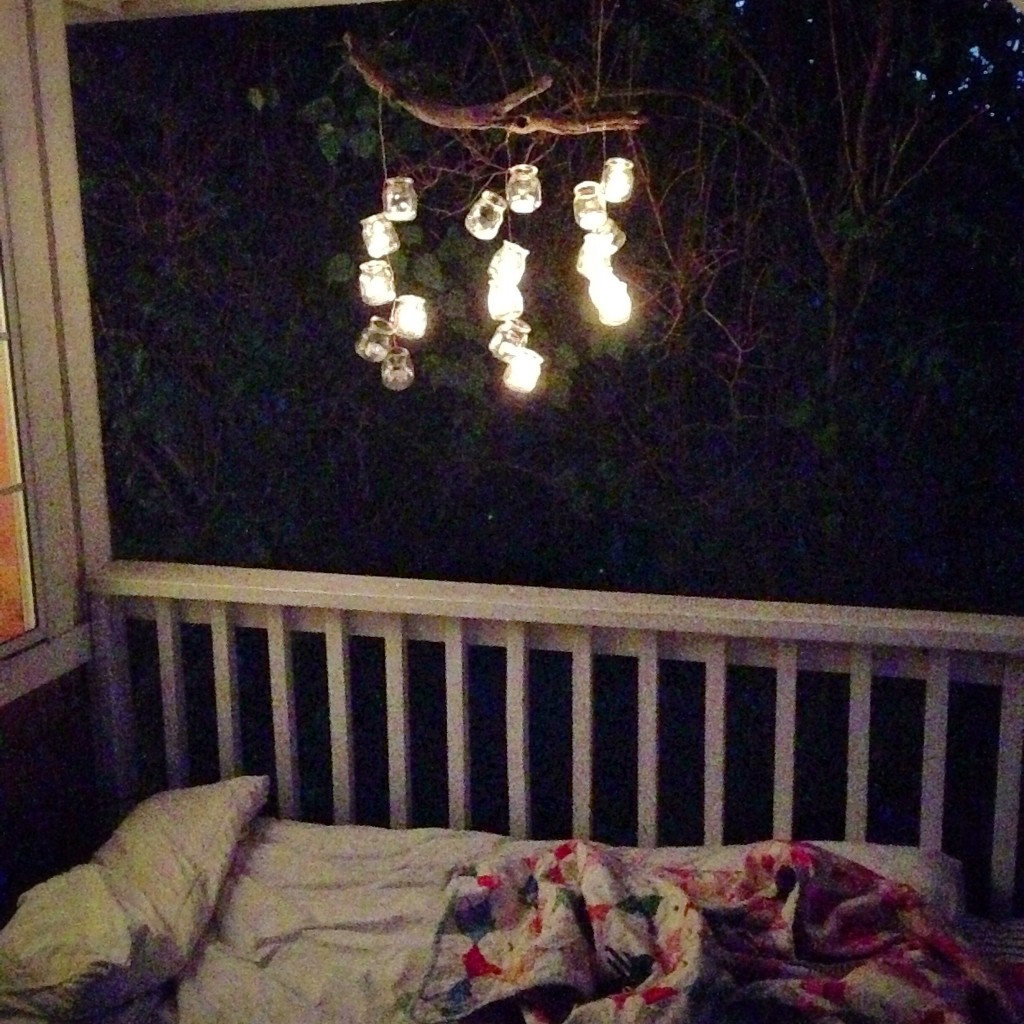 I was, perhaps, too impatient, because then I went and did some Pinterest research, and found some inspiration for some lights that I like better. I have some chicken wire, and lots of scrap wood, so I'm going to think on what I can do with those materials, and maybe some day I'll disassemble the whole thing and try again.
In other news, I had the best Sunday afternoon nap ever right out there on my little cot. It was cool and breezy and birds were tweeting in the lilacs.