something delicious
I can't decide what to do with this here little blog. I don't know that I have anything terribly unique to say, but I do  like having a record of the things I make and find and like. Instagram and Pinterest make it easy to share and save a lot of those things, but I think this can be a space to elaborate a little more on some of them. So that's what I'm going to do more regularly here, I think. We'll see how it goes.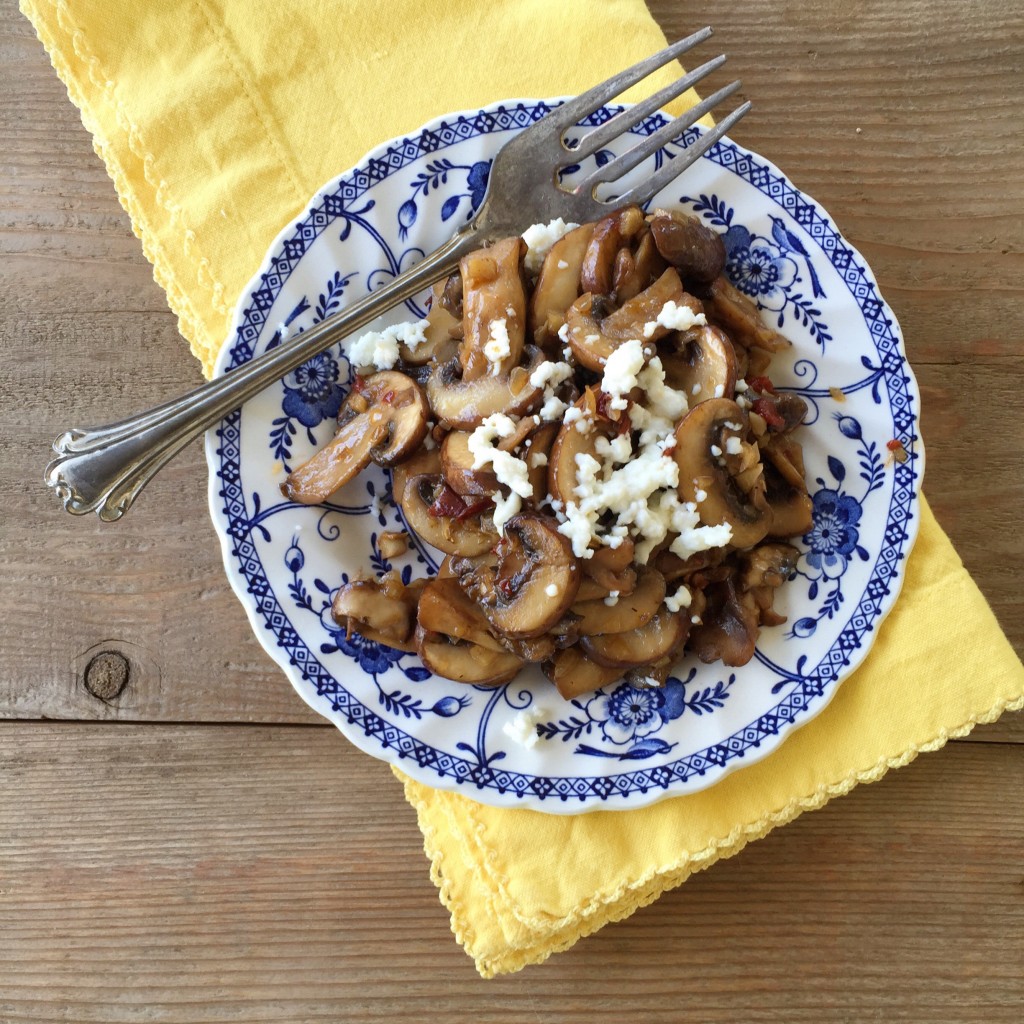 Here's a little something delicious to try. Recently Mr. Heylucy and I went out to eat at a local cantina. I was intrigued to find a mushroom appetizer on the menu, since I don't usually think of mushrooms when I think of Mexican food. They were so delicious that I had to try to replicate them at home. It took a couple of attempts, but they were really quite easy to make. This is my usual non-recipe recipe, exact measurements aren't essential and should be adjusted for your own tastes, and for the number of servings you need.
You'll need:
Cremini Mushrooms, thickly sliced
Minced Garlic
Minced Yellow Onion
Canned Chipotles in Adobo, minced
Optional, if you can get it: Epazote, minced
Butter
For two servings I use about half a pound of mushrooms, a couple big cloves of garlic, and an equal amount of onion, and one chipotle along with whatever adobo sticks to it when removing it from the can.
Melt a generous knob of butter in a skillet over medium-low heat. Add the garlic and onion and saute until softened. Add the mushrooms and turn up the heat just a bit to medium. Cook, stirring occasionally, until they start to get a little brown. Add more butter if the pan starts to look dry. Add the chipotle and epazote if you have it, and stir to combine well with the mushrooms. Cook, stirring regularly just a few minutes more, until the mushrooms are tender and a little crisp around the edges.
These are delicious just as they are, but you can sprinkle a some queso fresco on top and just eat them like that. They make a nice taco filling if you have some good, fresh corn tortillas, and they would be perfect as a side with some carne asada.