pinterest for dinner
I didn't really 'get' pinterest at first. I have a tumblr blog where I've always just posted little inspirations as I come across them, and didn't think I needed yet another social website to keep track of. In fact, I deleted my account after a few weeks. Then I tried it again, and now I totally get it. It's the first place I look when I want to find out how to do something. It's always great when I need a little shot of inspiration. Especially when I need inspiration for dinner.
So this past weekend, while we were still nursing our colds, and any exertion required a 30 minute nap afterward, I wanted something easy, healthy, and delicious for dinner. As usual, pinterest was the solution. I mean really, bacon-wrapped king prawns on rosemary skewers, what could go wrong? Nothing, that's what. We have a few enormous, overgrown rosemary bushes, so any time I can use some of it, I'm happy. Everything about the prawn recipe sounded good since we haven't actually felt like eating much lately, and it was really easy and quick. Avocados are at their peak right now, so we are eating them nearly every day, and a simple salad was a nice change from the usual guacamole. I just used some homemade shallot mustard vinaigrette, because I had some in the fridge, but the salad dressing explanation at the link is worth a read if you don't yet make your own. It's so easy and so worth it. Have you looked at the ingredients on a bottle of salad dressing these days? It's a chemistry experiment in a jar.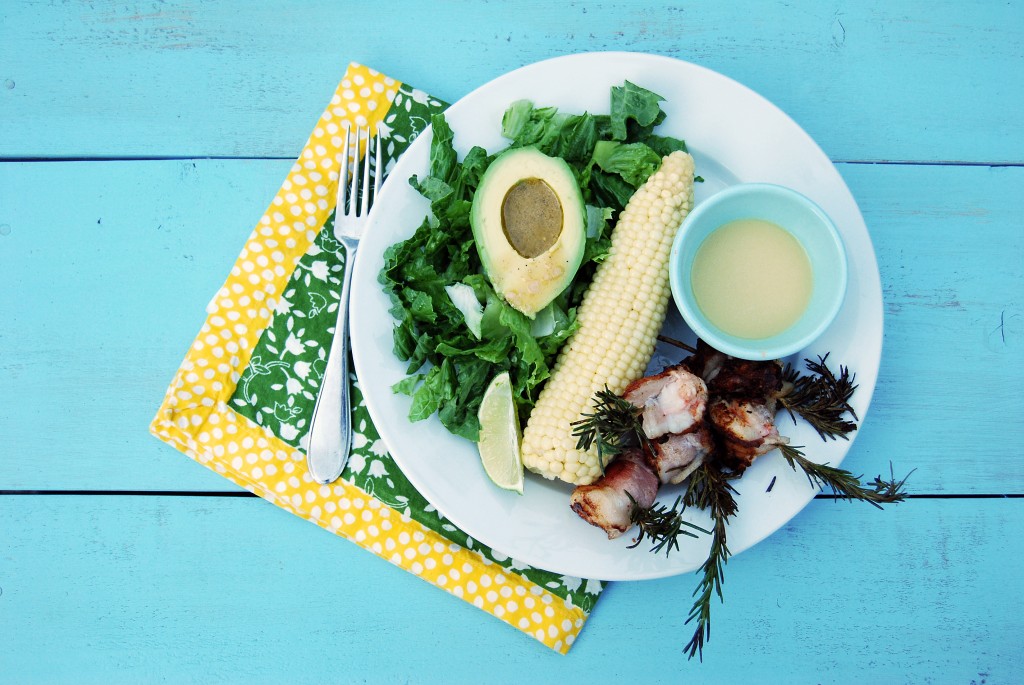 Corn has started making an appearance at the farm stand, so I cooked up a couple ears, and it was so good with everything else. How do you like your corn-on-the-cob? I think butter/salt/lime/Cholula hot sauce is pretty much a perfect combination.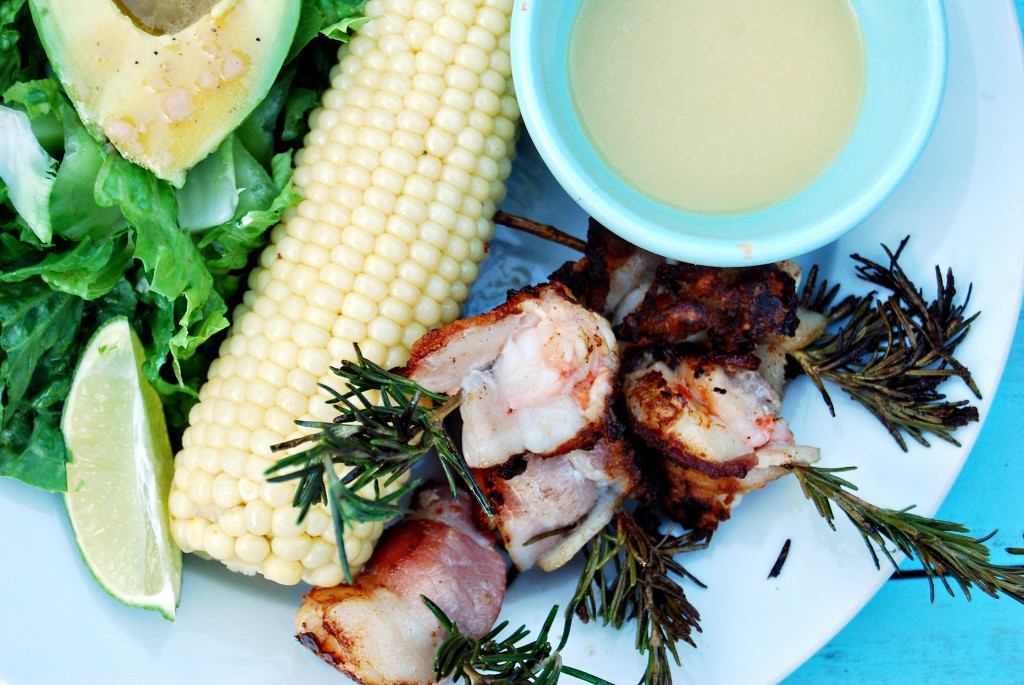 Do you use pinterest for cooking? I find that I am much more likely to make a recipe that I pin to my food board than when I would stumble across a recipe on a website and just think that I'd remember it and make it someday. I've already made quite a few things that I've pinned, some of which have made it into the regular rotation around here.