pickled
I'm so happy there are more farmer's markets popping up around here. I went to a tiny one at a nursery in a nearby town the other night and came home with a bunch of little golden beets. Mr. Heylucy hates beets. The man will eat anything, except for beets and liver. Luckily, he wasn't home that night, so I roasted my beet greens with a little olive oil and salt to eat for dinner, along with some salmon. Then I got to work on the beets themselves.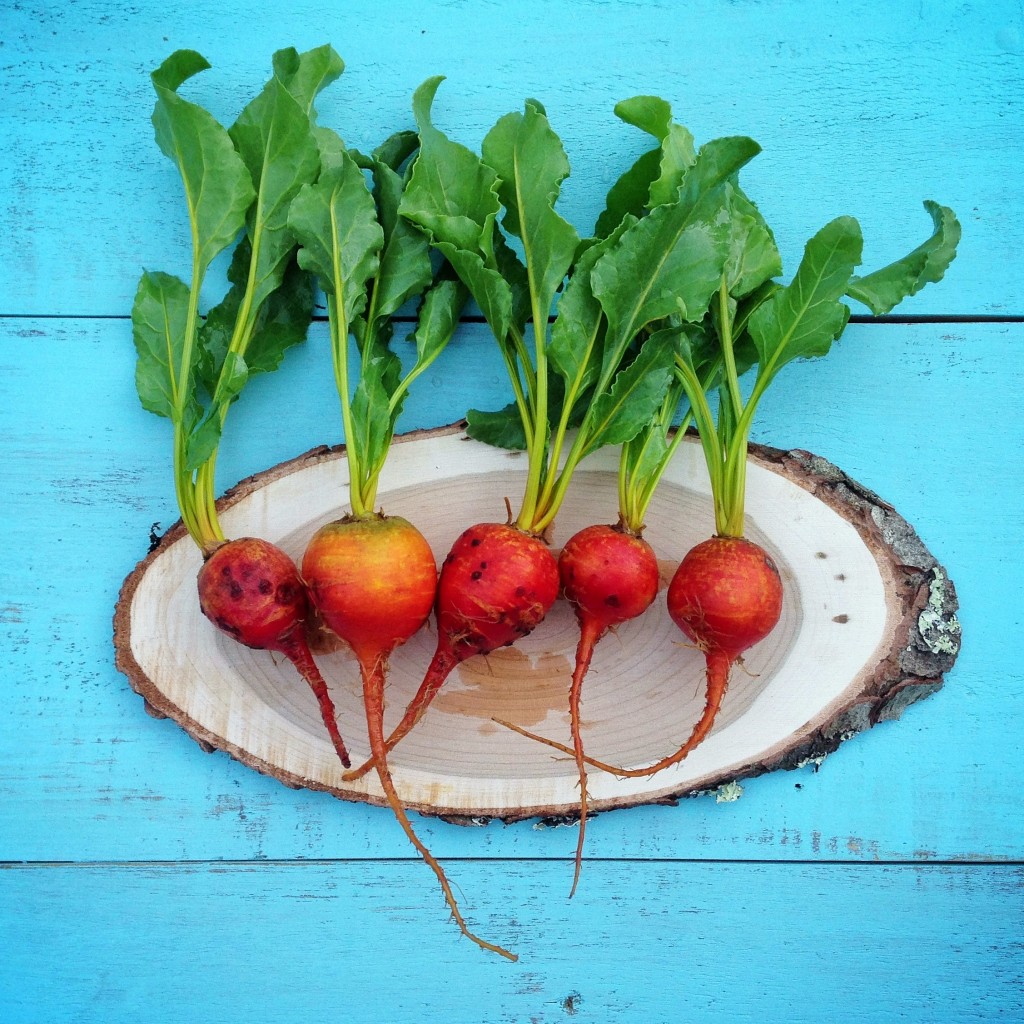 I looked at a few pickled beet recipes, but I wanted to keep it simple, so I boiled them until they were just tender, and then peeled and sliced them with my trusty cheese plane (aka my poor-man's mandolin). Next I made a brine with water, apple cider vinegar, pepper corns, mustard seed, bay leaf, salt, and sugar, which I heated just until it started to boil. I poured it over the beets and let it cool. Then I just stuck the jar in the fridge to chill overnight. The next day, I had some delicious (and pretty!) golden pickled beets.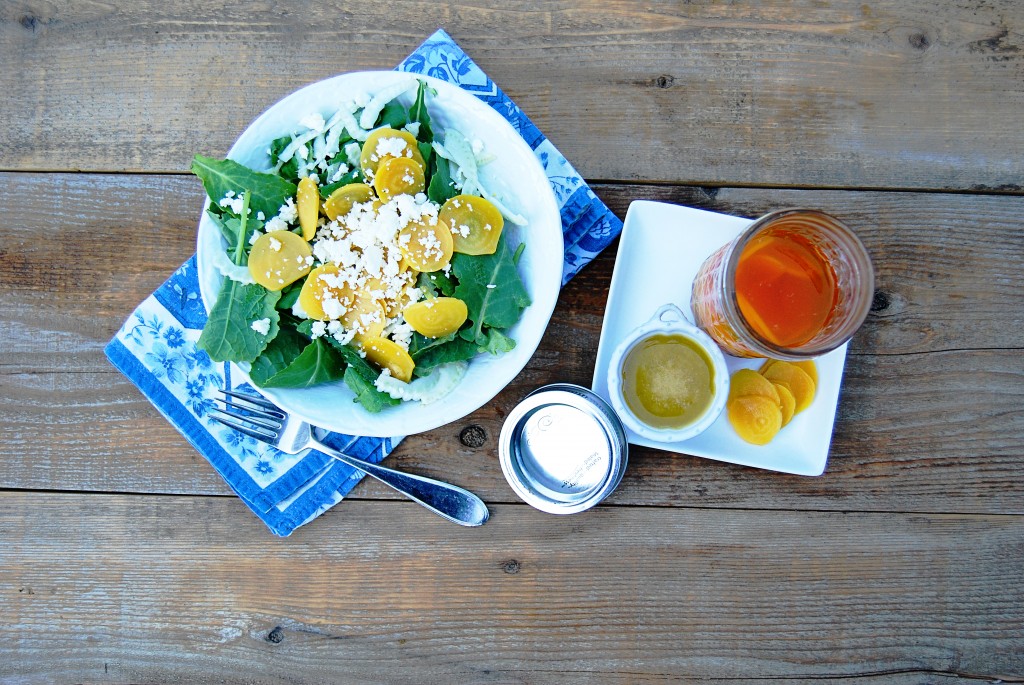 I had some in a salad with feta and a simple vinaigrette, but mostly I've just been eating them straight out of the jar.
I am going to have to see if I can't get him to try just one little pickle. He loves pickles.