fairy garden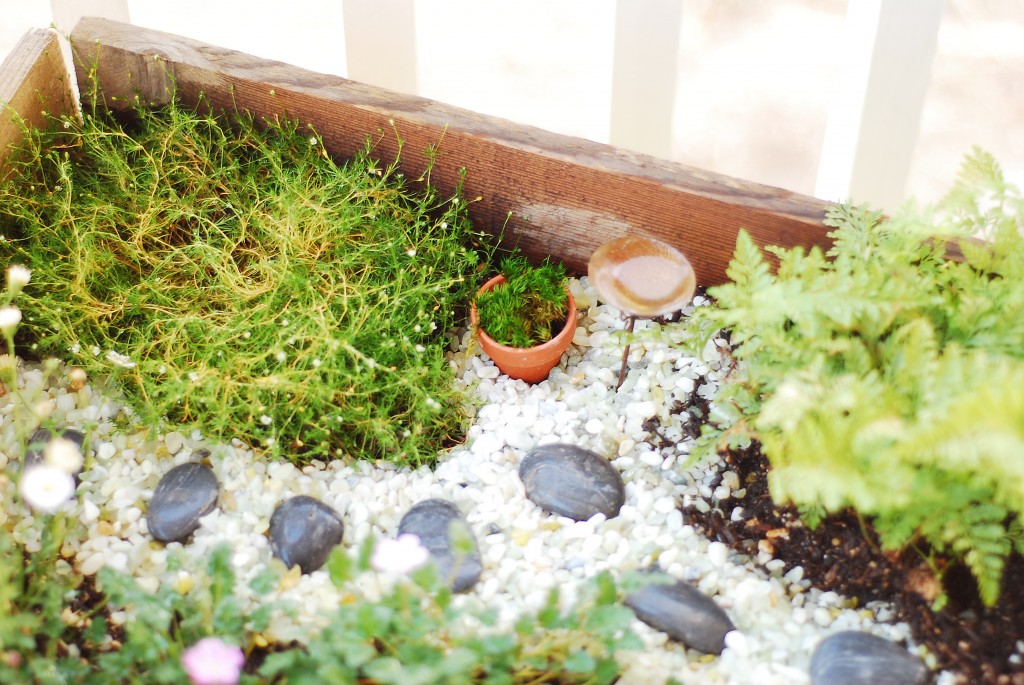 I finally made my little fairy garden this weekend. I used a poorly constructed (by me) box from scraps of wood from an old, weathered fence that fell over a few years ago. And then I thought I'd practice with my nifty 50 lens and take some artistically dreamy photos.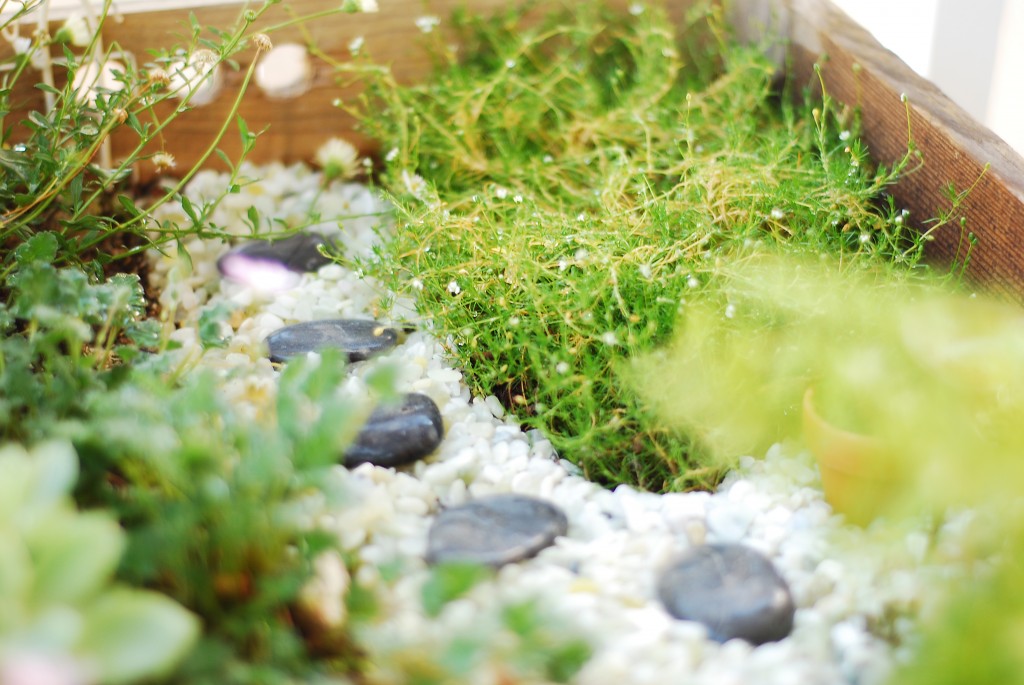 That might not have been the best idea, since I still don't know what I'm doing or how to capture what I want.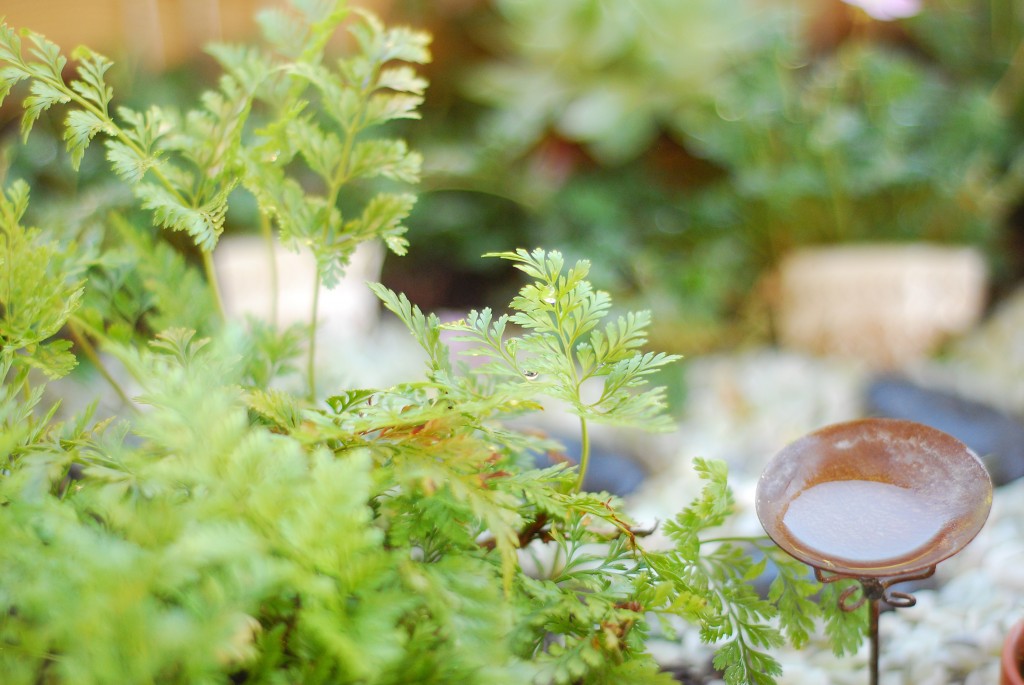 Well, it is a fairy's eye view I guess.  How about an iPhone photo of the whole thing?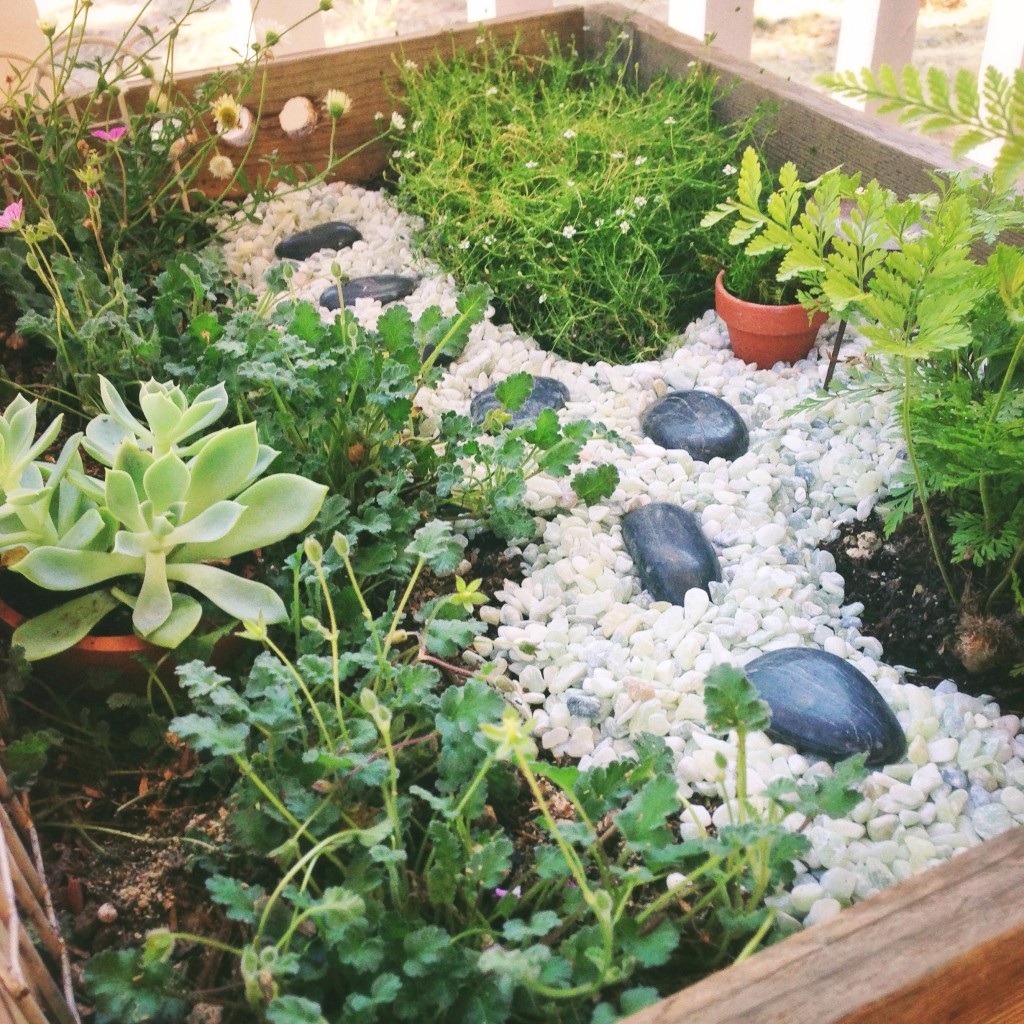 Well, bad photos aside, it was a lot of fun to collect small plants and garden accessories and design a garden for the imaginary wee folk. Winston wonders when they are going to show up, so he can eat them.