dogs in hats
I promise this isn't going to become a pugs-in-clothes blog, but now and then I am going to be compelled to make things for Pulley to wear. I particularly have a thing for dogs in hats, as evidenced by several pins on my 'best friends' board (which I recommend that you peruse when you are stressed or sad, it is my cure when I'm having a bad day), also there is this board, which is not mine, but will also cheer you right up.
Back to Pulley. There is a certain sci-fi show which had a tragically short run, but if you are a knitter and watched the show, you will remember a very distinctive hat. Apparently, there are now licensing issues, so I won't mention the name of the show or the character that wore this most excellent article of clothing. I will just let this photo of Pulley speak for itself.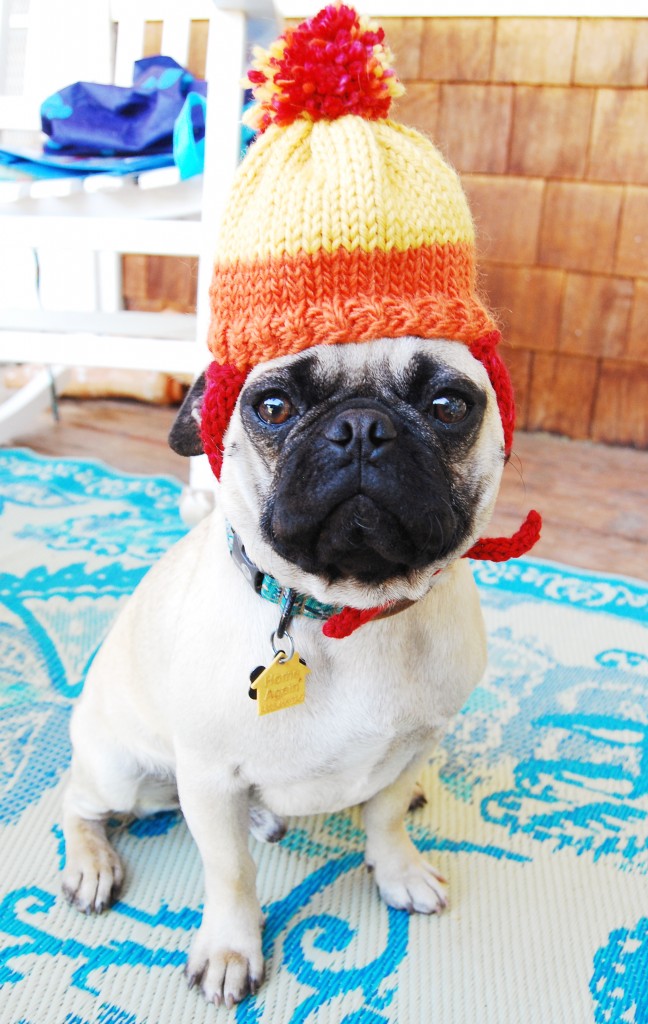 He wears it with such dignity. The pattern formula was courtesy of Stacy from Boondock Studios.