APPlesauce: Paper
There's an exciting new development in the Hey Lucy household. Mr. Heylucy is the proud owner of an iPad Mini. It was an anniversary-birthday-Christmas present. I have been ignoring it, because I didn't think I really had any need to use it, but he is very generous and keeps downloading apps he thinks I might like, and is very happy to share it with me. So I'll start including the occasional iPad app review, along with my usual iPhone app reviews. I knew there were lots of iPad-specific apps, of course, but we've discovered some really beautiful ones that would never work on a little iPhone screen, so I'm really excited to start sharing them here!
My current favorite is called Paper, which you've probably heard of if you have an iPad, since it was just named App of the Year. I like it so much that I'm going to write about it anyway. I have a few drawing apps on my phone, but I never use them. They are really powerful and have tons of capabilities, and I'm sure they're really great, but I find them just too intimidating for my non-artist self. So I had my doubts the first time I opened up Paper. I didn't buy any of the extra tools at first, the free version comes with just a pen tool, but I starting just making swirls and lines on the page and knew that I had to have all the tools. There's something about the way the app works that makes all my doodling look good.
Paper is beautifully designed, and opens with an assortment of Moleskine-like notebooks, which you can name and customize as you like. I had fun making covers using Phonto and Poolga wallpapers. You can re-order the notebooks, and add and remove pages, or move pages from one book to another.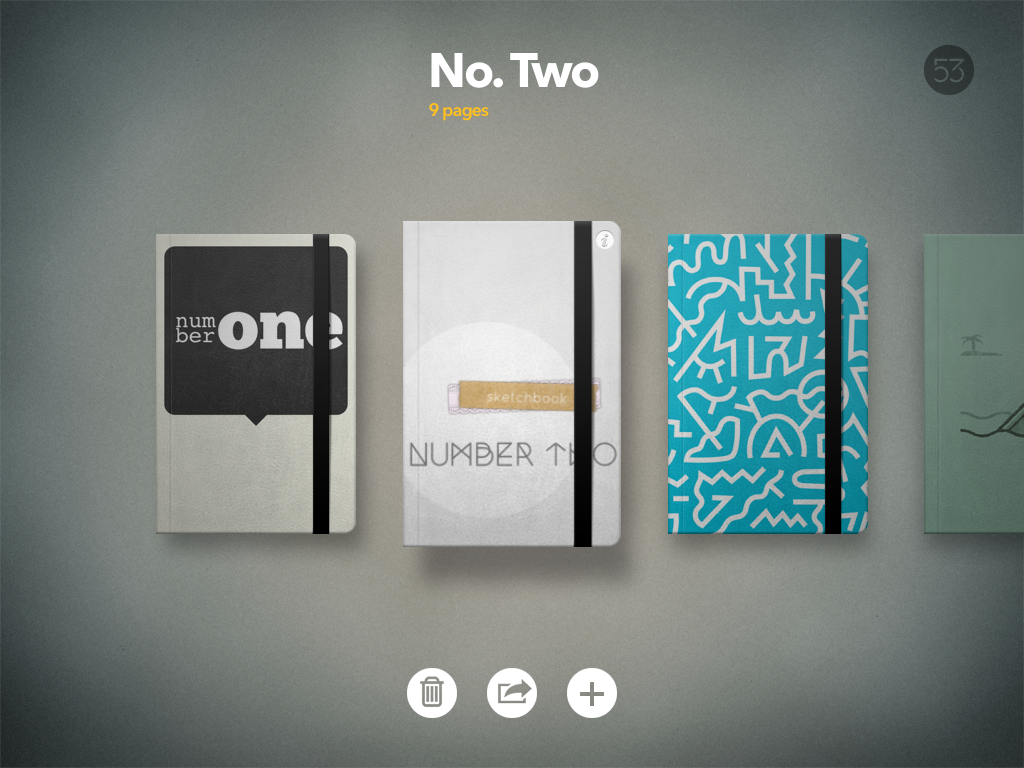 The drawing interface is very simple and intuitive. Choose your tool and just start creating. The color palette is also very easy to use. There are several pre-set color palettes, and you can adjust the color in the large mixing palette to anything you'd like, and then move those colors over to your own palettes. You also have the ability to blend colors, which makes it easy to make the colors in your work of art all cohesive.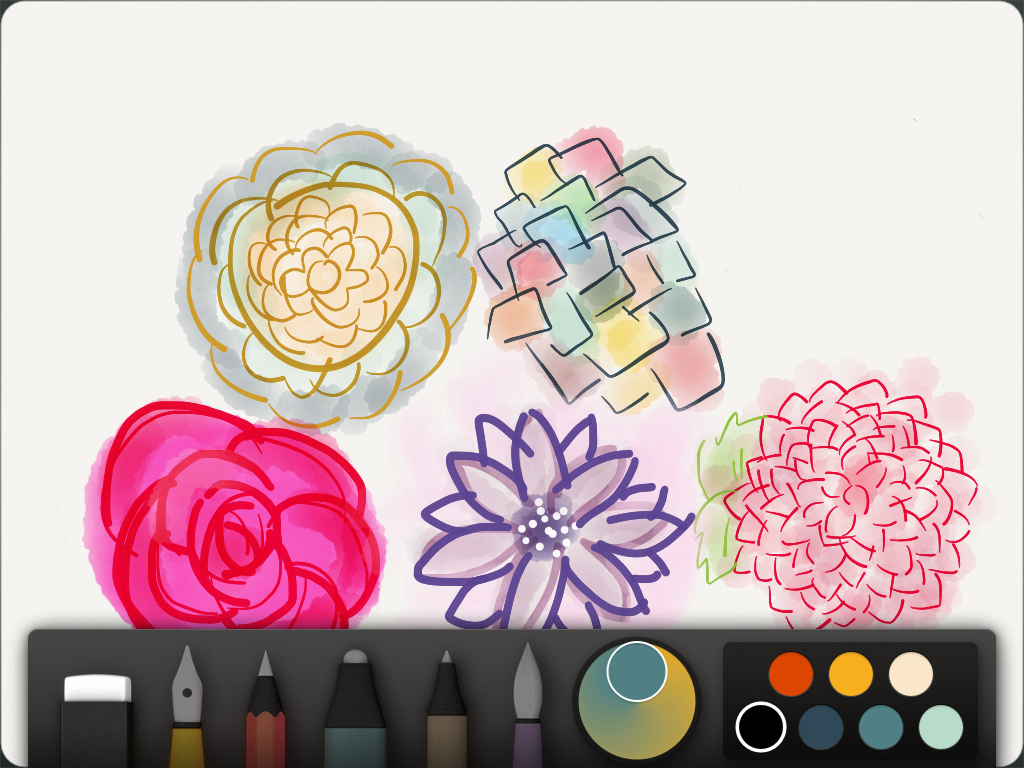 There's an eraser tool, but you can also undo your work by making a circle gesture with two fingers and "rewind" your last strokes (up to 20, I believe). I'm still no artist, but Paper is so easy to use that I am drawing more. Here's an evening's worth of sketches: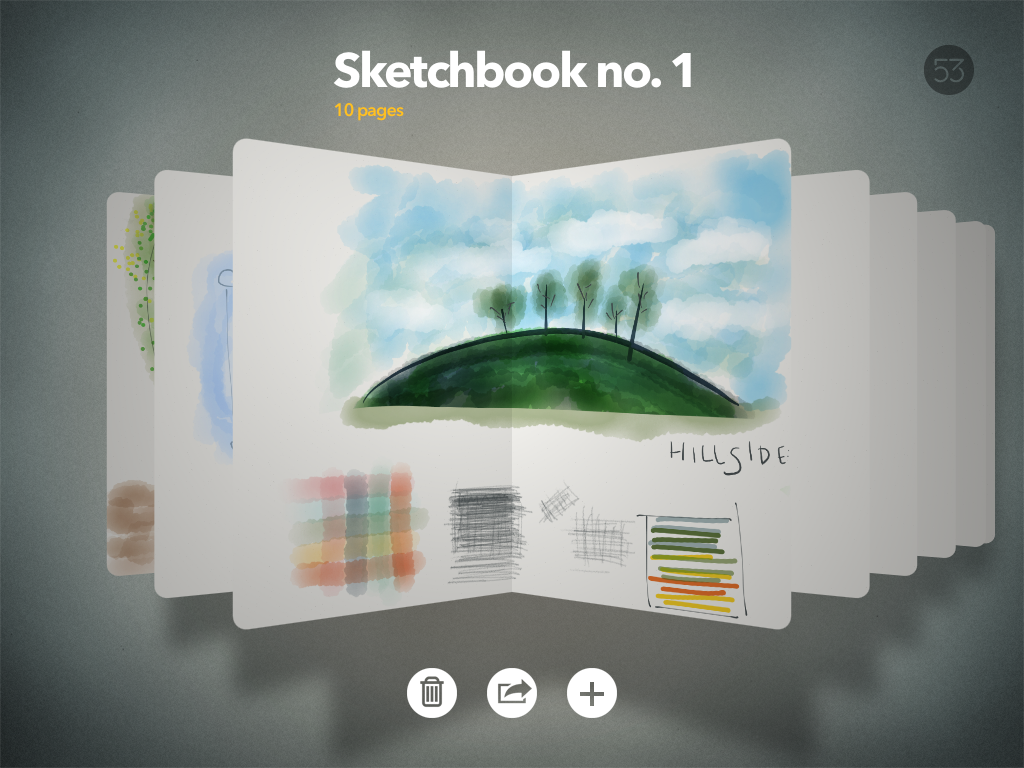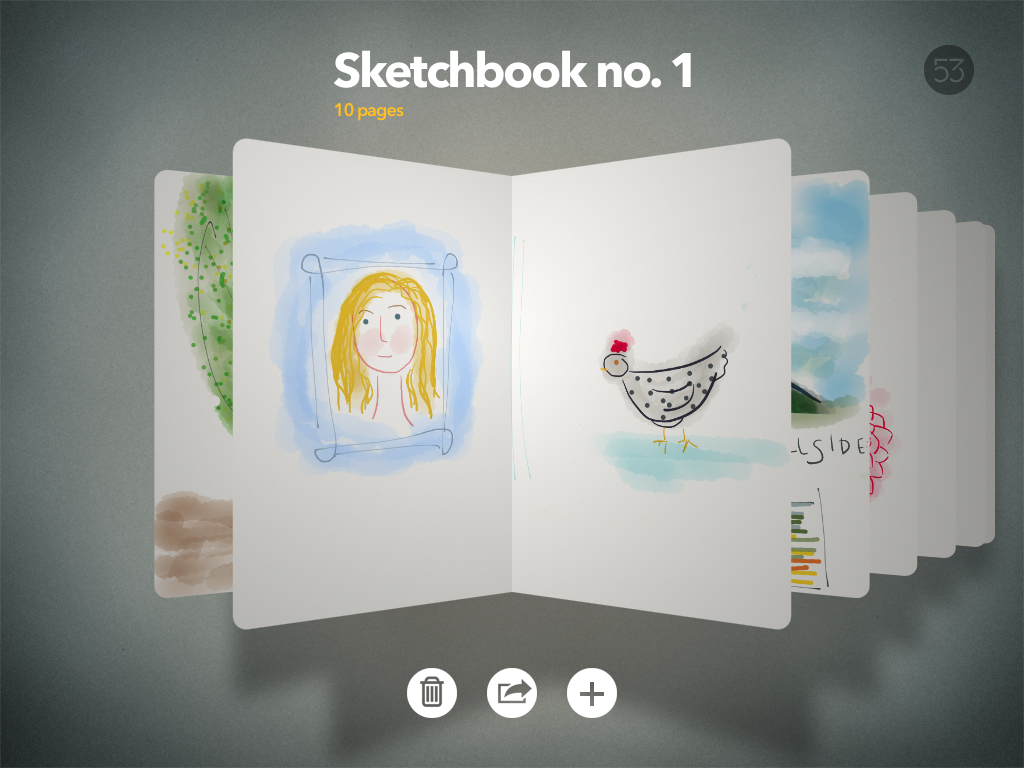 I'm still doing lots of experimenting, but it's so satisfying to watch my little notebooks fill up with color and lines. There are so many uses for this app, not just drawing, but note-taking, journaling and creating idea repositories.
The creators of Paper have a tumblr blog, showcasing art created with the app.
The Paper website.
Get it in the App Store: