a project
I've been doing so many things, so I'm going to have to do a whole bunch of catching up. I thought I'd start small, with one of my favorite things that I've made lately, although I didn't actually make it by myself.
Years ago, my mother-in-law gave me a stack of quilt tops that had been handed down to her. She didn't know exactly who in her family made them, but they came from Arkansas and West Virginia and were made in the 30's and 40's. I don't know if they were made by the same person, or several different people. The fabrics are pretty amazing, but the workmanship is not the best.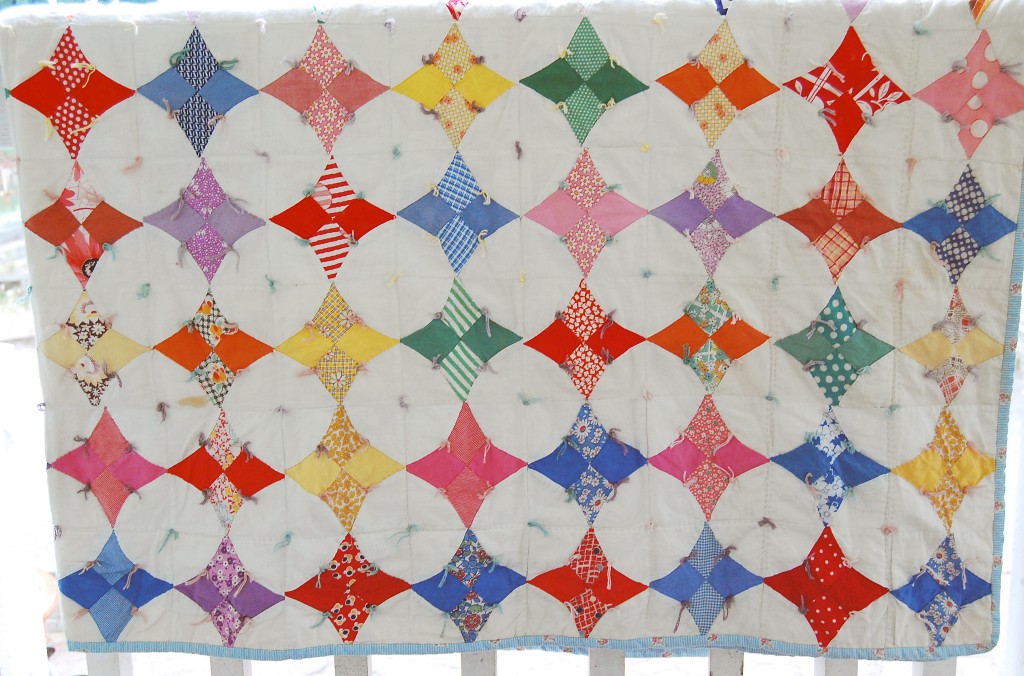 I started on this particular quilt top ages ago. I started to hand quilt it, but it wasn't anything close to being flat, so I gave up on that idea, and it has just been languishing. I pulled it out again and decided to just tie it, and not worry about all the puckering and bunching.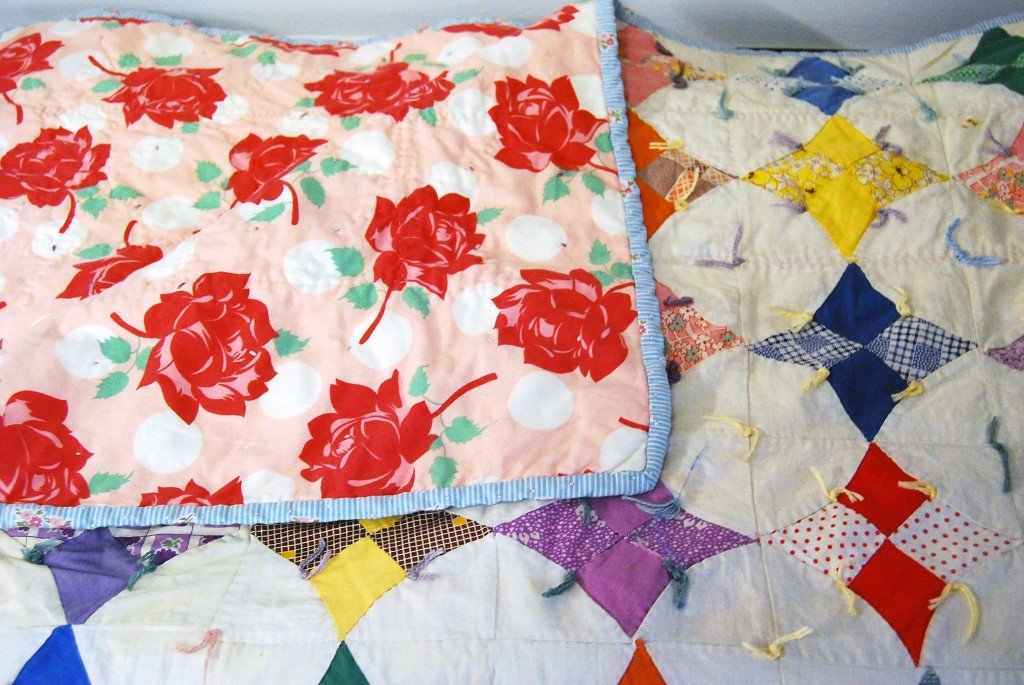 I kind of tied the crap out of it, but I absolutely love it. The fabrics are so fun to look at, and there are lots that I wish I had larger pieces of for my stash. I backed it with a 30's inspired rose print and bound it with another stripe-y 30's-like print, and I think they are just perfect with the colorful top.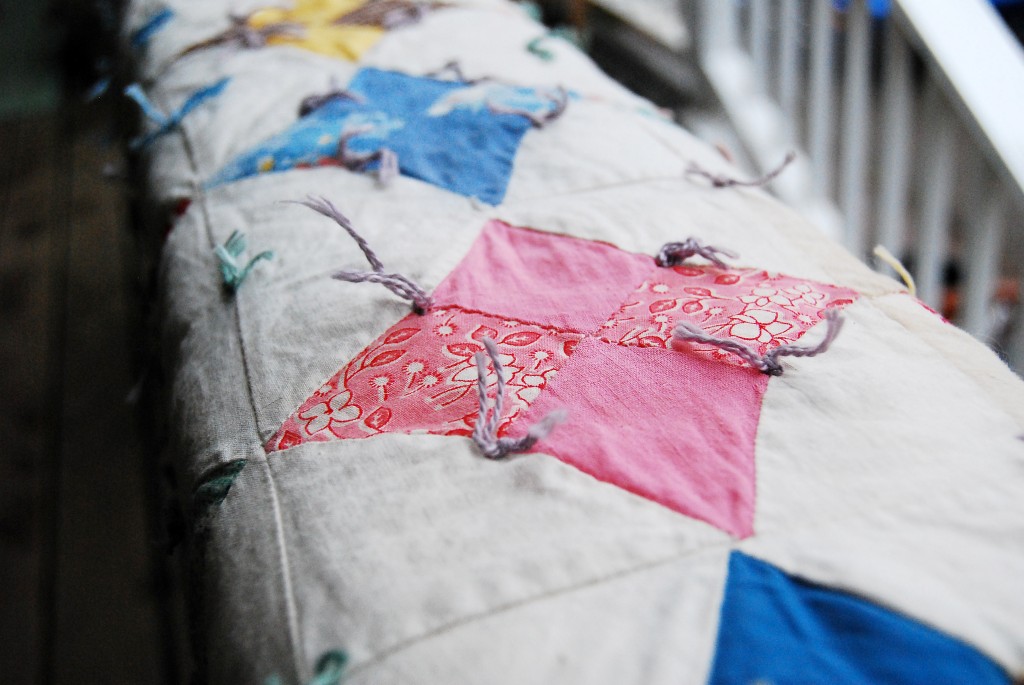 The maker of the quilt top may not have been the most skilled seamstress, but the whole thing is hand stitched, and I think she had a great eye for color. I hope she would be happy with what I did, and be pleased that it is being used and loved.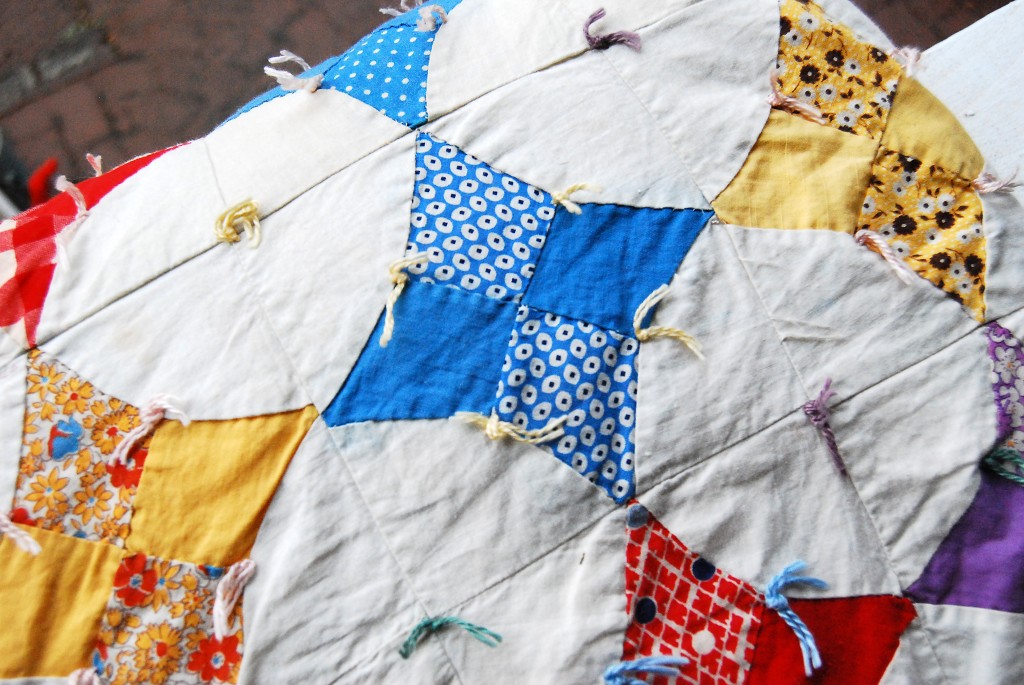 There's a certain melancholy to an unfinished project, isn't there? I think about all my half-finished things laying around, and wonder if years from now someone will find something I've started and value it enough to finish. Or maybe I should just get it together and finish what I start.