overly ambitious
As I do, now and then, I've re-visited and re-organized my Ravelry queue. I also went on a bit of a yarn buying spree, and stash clean-out, and now have yarn organized for no fewer than five sweaters. That doesn't include the three on the needles at the moment, or the one I recently finished. I blame that success for making me think I can knit and/or finish a total of eight more sweaters this year. Whatever, I'm going to give it a shot. I obviously need a vacation from sock knitting.
Here's what's in the queue (links are all to Ravelry):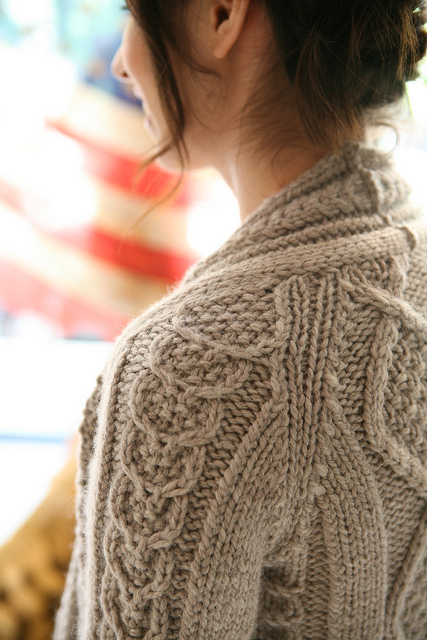 Aidez, which I've wanted to do forever. I have some Cascade Ecological Wool in the natural gray color. It's bulky, so I think this will be a quick one, which is why it's at the top of the list. Plus, all those cables look so fun (even though I'm also in the middle of the biggest cable project ever).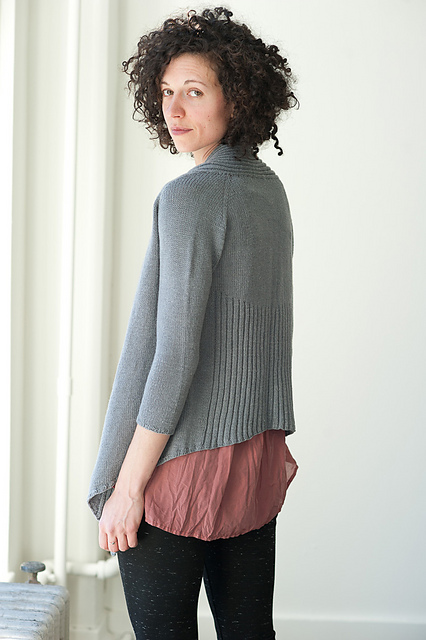 Aisance is one of those patterns that went straight to the queue as soon as I saw it. How flattering is that ribbing on the back? I love it so much. I splurged on the Quince & Co Tern (in the Dusk color) yarn used in the sample. It's silk and merino, so this is going to be so luxurious. It's also fingering weight, so it's going to take me some time. But I'm hoping my love of the design will propel me quickly to the finish, because this will be a great sweater for spring and even summer, when the air conditioning is blasting in my office.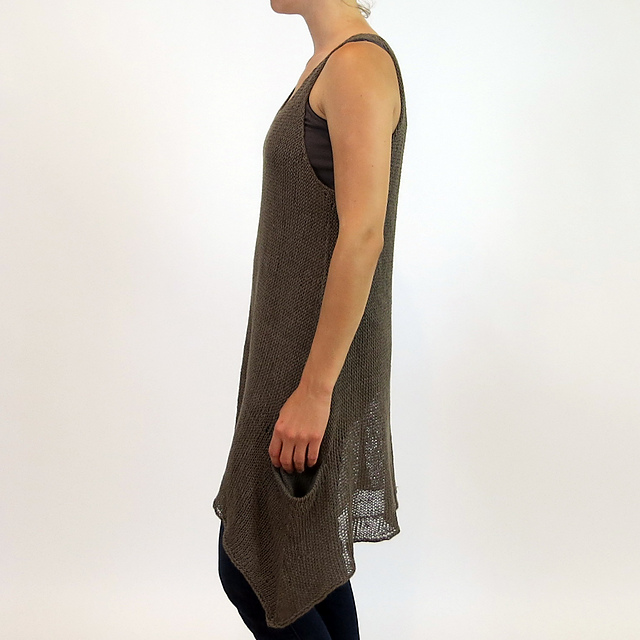 Liesl is another one for warmer months. I think it will be cute as a jumper over a t-shirt with leggings or skinny jeans. I've got some Juniper Moon Farms Zooey in black, which is a cotton and linen blend. It's sportweight, but it's knit on size 8 needles, so I don't think it will take forever. Plus it looks like good TV knitting. That's me being optimistic.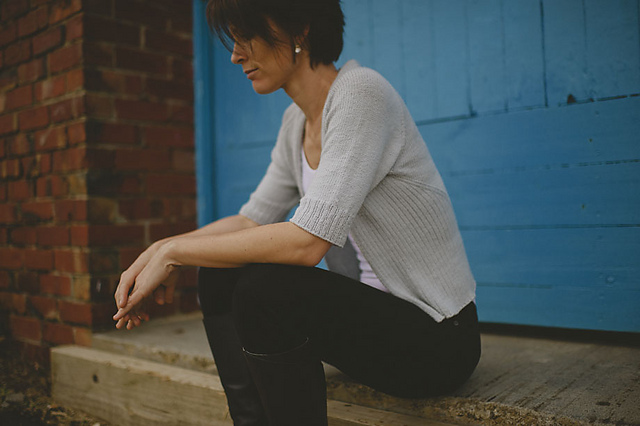 I just realized I've got some great spring/summer knits in my queue, so maybe I need to re-think the order. I've had a bunch of pink Rowan Cashcotton  4-ply in my stash for years and I want to get rid of it. I came across this, and love how it looked in that yarn, and with the longer sleeves. Here's the main pattern page, I obviously have a thing for side and back ribbing.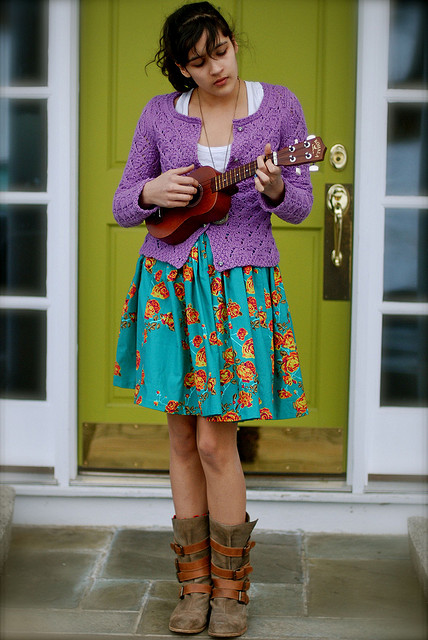 Yet more cotton yarn, what's up with that? Again, this is basically a "I want this yarn out of the stash, asap" project. I have the Blue Sky Alpacas worsted cotton in light blue, from a sweater I frogged a long time ago. It's taking up too much space, and I've liked this sweater since it first appeared in Knitty a gazillion years ago. I still like it, and some lace will be nice after so much stockinette, right? Pattern page is here.
So now I have to finish a hat I just started and at least one of the three sweaters currently on the needles. And I need to get to it soon, because I know I'm going to want to start working more in the yard in the evenings as it stays light later and later. I'm giving myself knitting anxiety.
Am I the only one who likes to re-arrange the knitting queue?