new year
Happy New Year! 2013 is starting much like 2012 did, and I find myself once again job hunting. I am beginning to feel like this life is a bit too much like Groundhog Day, so I hope I get it right this time, and don't have to keep repeating everything.
I don't have any grand resolutions to reveal, just a few areas I want to focus on this year. Besides finding the perfect job, I mean.
Books on the Nightstand usually has a yearly reading challenge, and this year Ann has initiated Project Short Story. I don't think I've read many short stories since high school, with the exception of maybe O. Henry and some of the shorter Sherlock Holmes stories, so I love this idea. I am going to try and read a few short stories each week (as well as participating in the monthly reads they'll be discussing), and I'll note them here, just to keep track for myself. There are lots of online resources, so I'll add links whenever possible. I don't have any plans for specific genres or an exact number goal, but I do hope that it will help me read more this year than I did in 2012.
Today I think I'll pick a story from this book, which I found years ago in a used book shop: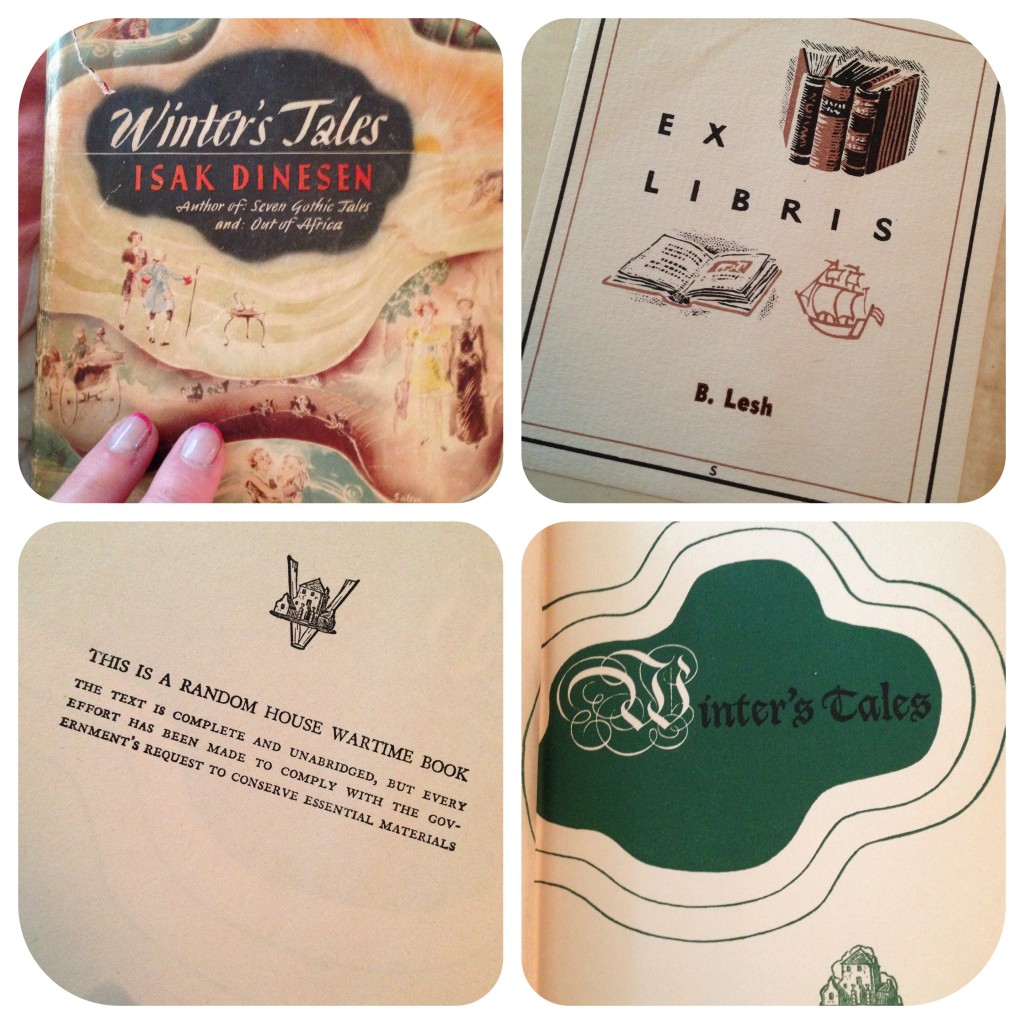 I love the bookplate and the note about "conserving essential materials" during the war. I also love this photo of Karen Blixen: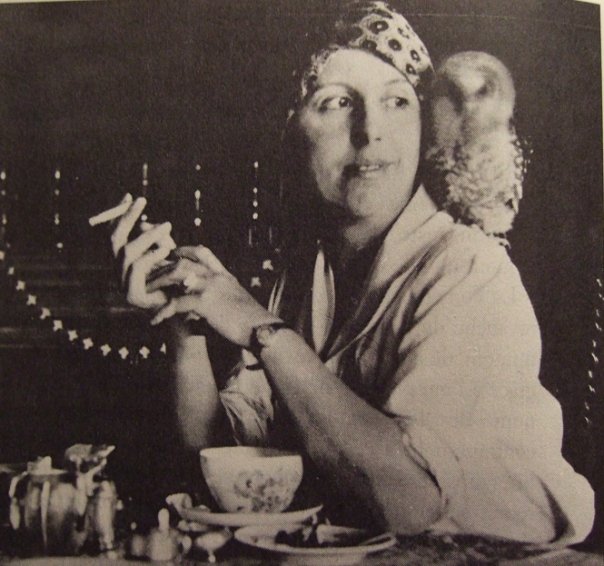 I think I need a pet owl and a head scarf, it's a very elegant look, don't you think?
Now that I once again have some free time, I've also decided to focus on one big project each week. I have so many things I want to do, that I often find myself paralyzed with indecision and end up getting nothing done. This week's project is a slipcover for the wing chair in my living room. Giving myself the week means that I can break it down into manageable chunks each day, and will still have time for other things too, like reading short stories, knitting, and cooking and cleaning and errands, and job hunting too, of course.
My other area of focus is going to be training little Pixel to be a good dog. He's getting better at walking on a leash, and can sit and shake when there are snacks involved. He is very enthusiastic about giving high-fives, and will kind of, sort of stay for brief moments, but he doesn't come when called when he's outside, and I want to change that quickly. He's slipped out our gate a couple times, and has a grand time running away, while giving me a heart attack. Our street is sometimes busy and the speed limit is 45mph, so it's not a safe place for a little dog to be. I've since made it as secure as possible with a little chicken wire and zip ties. I still get nervous when he's out there, though, so some obedience training will be a priority starting this week. Also, he is just so super cute: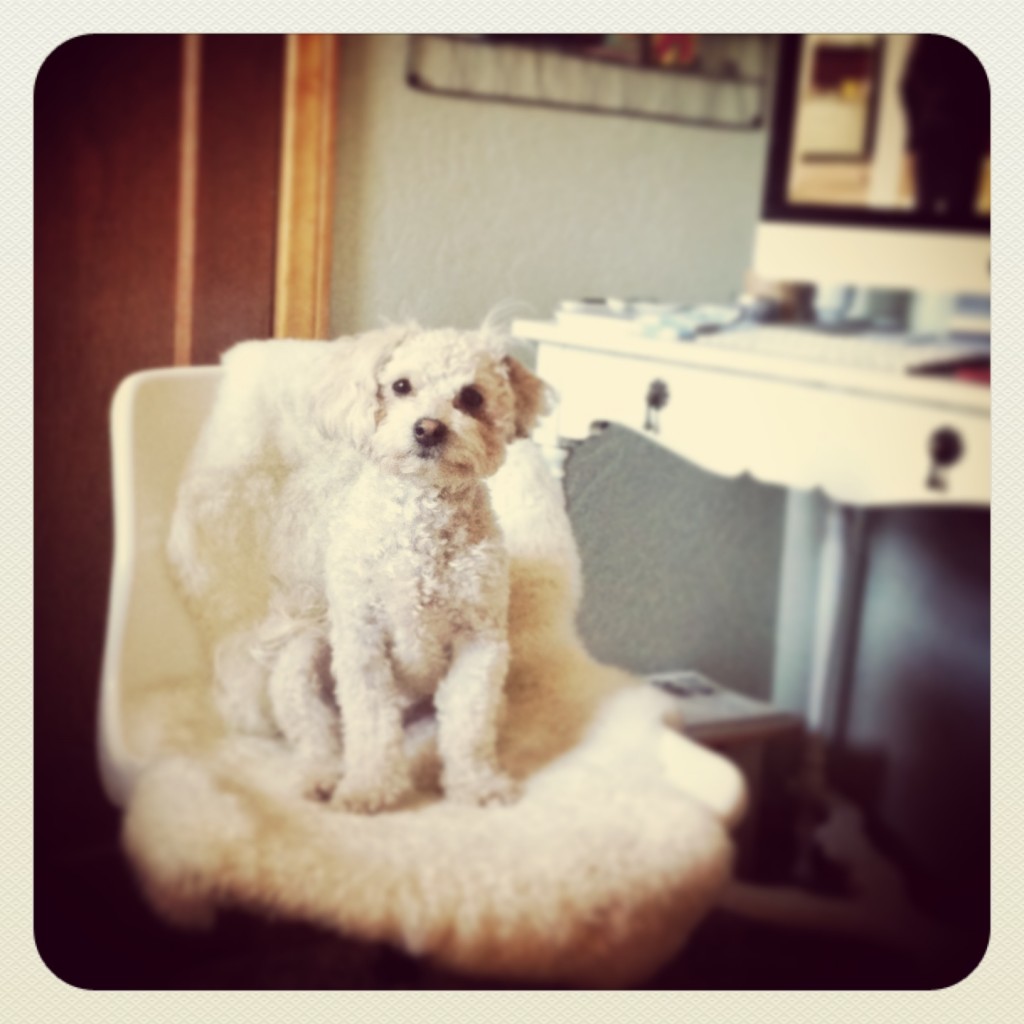 What about you? Do you make grand resolutions or goals? Or maybe a list of things you want to accomplish? Have you ever made a resolution and really stuck with it for a whole year?
Short stories for this week:
Tall Tales from the Mekong Delta by Kate Braverman