a hat in the colors of spring
Instagram has messed up my blogging. I posted so many pictures of this project there that it feels a little redundant to blog about it, but obviously I'm going to anyway.
I've reached a point in my knitting life where I fear no knitting pattern, but I know there are lots and lots of techniques I want to learn and skills to develop. One of my knitting bucket list items is to knit a Fair Isle sweater (a là this pin, for which I am searching desperately for the origin), but I've only done a little stranding while making mittens. I haven't been totally successful at keeping the tension of the strands even and loose enough, so I thought I'd practice some more before tackling a whole sweater. I found this hat pattern and despite that fact that I don't often wear hats and usually don't even look good in hats, I fell in love and had to make it. I picked a bunch of colors of Knit Picks Palette yarn, keeping my fingers crossed that they would work together. I think my next Knit Picks order is going to include a color card, which will make it so much easier to choose colors for a project like this. I do appreciate that they describe each color, and what I received was just what I was expecting, but having the actual yarn in front of me will make it so much easier.
Once I had my yarn I worked out which color would be used where and got to work. The pattern starts with a tubular cast on, and links to this video. I'd done it once before, but didn't remember how to do it at all. It was a challenge, and I had to do it a couple times, but now I  think I've got it down. I will definitely be using it whenever I can, because I love the edge it creates, it's round and stretchy.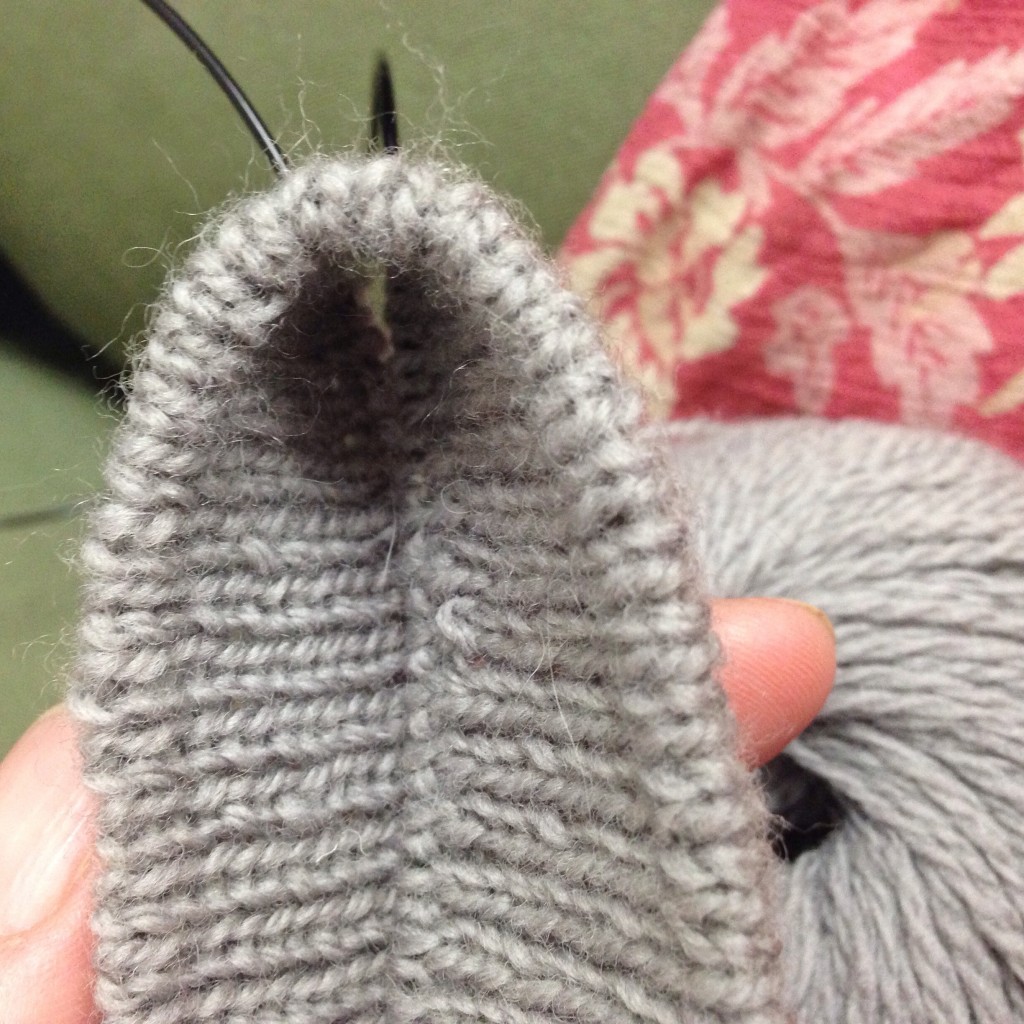 Once I got to the colorwork, it was impossible to stop knitting. I had to just keep doing one more row to see how the next colors looked. The whole thing only took about three days. I knit English style, so I made up my own technique which involved keeping both yarns on my right index finger and flipping them back and forth with my thumb. It meant that I had to untwist the two balls of yarn pretty often, but it also helped me keep a good tension and my floats are nice and even and all going the same direction.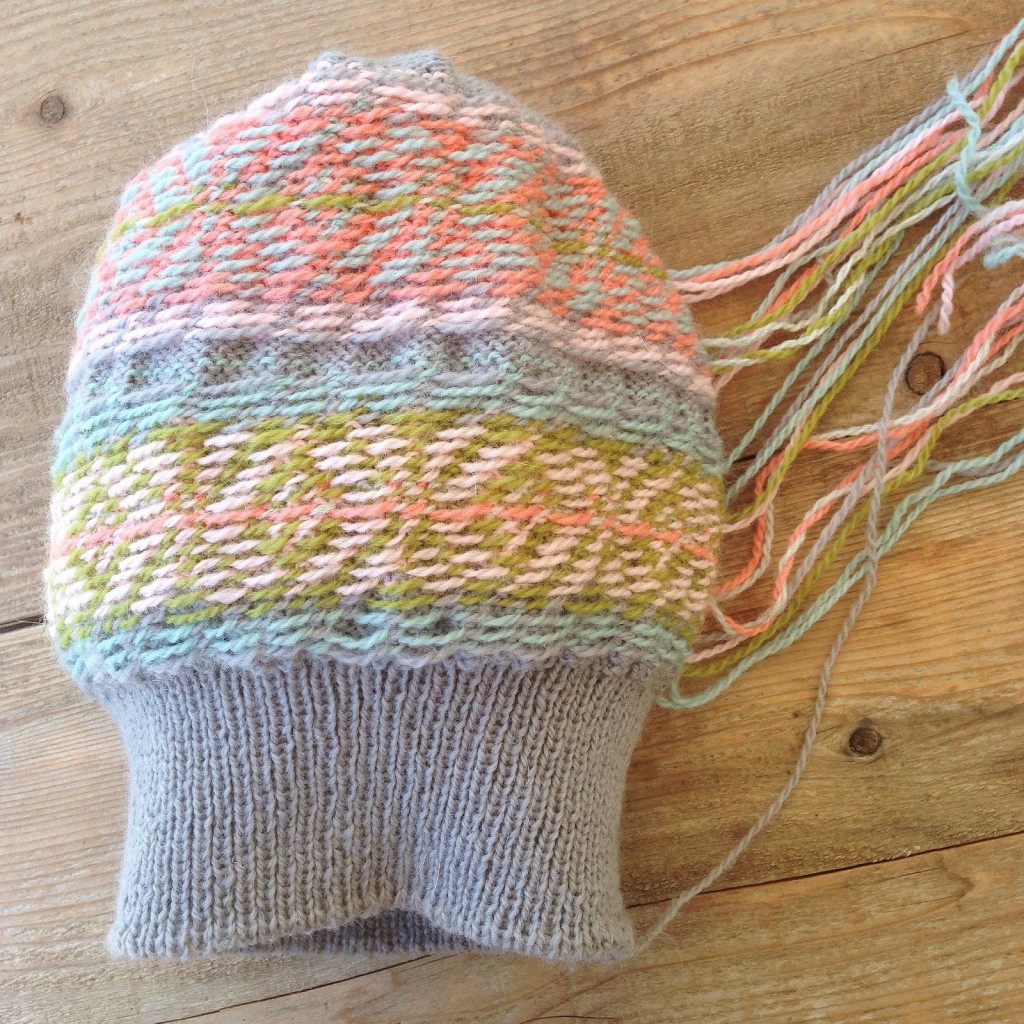 Look at that stranding! So pretty! So neat! So even! I impressed myself a lot with this project. There was very little puckering, even before I blocked it, and then once I did block it, it became nice and soft, and drapey. The only puckering left is in where I changed needle sizes, but that's not in the stranded areas. And now I'm looking for any opportunities I can find to wear my hat, even though spring is on its way.